---

Getting flustered
25

Sep 2020

As my friends know, for a long time I was both impressed and impressionable when I met anyone who was very highly educated. At that time, I suffered from an inferiority complex, and would become confused and lose my normal spontaneity and effervescence. Not anymore. Being regularly with such people has made me realise that they were just as impressed by my emotional intelligence.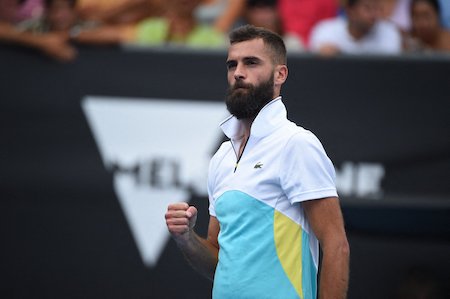 Well, when I was flying to Rome with a friend for the weekend, the man next to me on the plane was a tennis player, tall, sporty, with a large collection of tennis rackets. I don't know much about tennis, but I got chatting to him and he turned out to be Benoît Paire. France's second-best tennis player! Back to square one!
I was so intimidated by how friendly and nice he was that when I got off the plane, I left my case in the luggage compartment!
What I am going to do? Keep reminding myself that I am a star too – in my own unique way.
What about you? What's your technique for not getting flustered?