---

Aosta
19

Sep 2020

The Valley of Aosta inspires me. A stunning view of the Alps which tower majestically all round it.

Narrow buildings in pretty colours, each with a wrought-iron balcony. Swiss-style cleanliness is the order of the day. The cracks in the pavement are spotless, not a single leaf, no dog poo or cigarette butts lying around.

Shops worthy of a major city and locally owned businesses share the pedestrianised street. Everything I love all within a few square metres.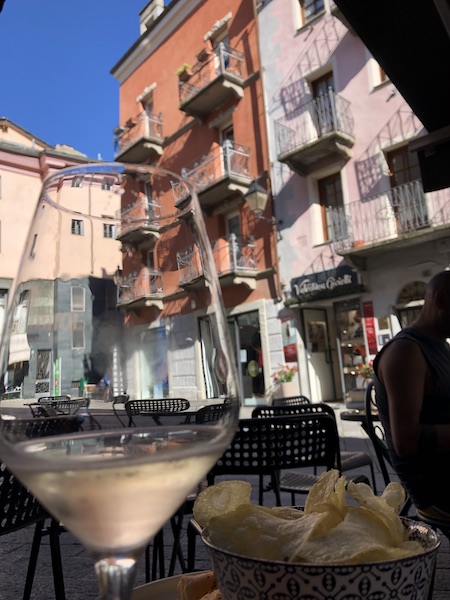 So here I am, I sit in a café with a good coffee, look around, breathe in the atmosphere and take out my notebook to start writing.
What about you? What inspires you? A view of the mountains, of the sea or of a hilltop village? What do you do when you something inspires you?
-Personally, I write something for you.