---

My favourite character
07

Apr 2020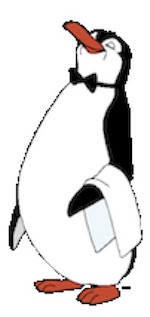 Somebody asked me recently who my favourite character is. I immediately replied: Mary Poppins. Explaining why was a bit more difficult.
Is it because her songs are catchy? Her teaching methods amusing? The hilarious penguins? A bit of all that, but most of all I love her way of seeing every challenge and obstacle as an opportunity, as something interesting and fun.
She suggests taking a spoonful of sugar to help the medicine go down. Isn't the bitter taste of a particular task often altered by the way it is presented or even by our own attitude?
After thinking about it, I know why Mary is my favourite character. I would like to give the world a spoonful of sugar to make it a bit sweeter!
What about you, who is your favourite character? Why are you inspired by him or her?