---

Effortlessly
24

Oct 2020

My road trip through Italy taught me an important thing: when something needs to happen, it happens. And effortlessly!

The day before I arrived in Siena, I booked a guided tour that I found rather randomly on the Internet. The next day, in front of the cathedral, I realised I was the only person waiting for the guide. I had hit the jackpot: two hours for 20 euros!

That night, I tried to repeat the exercise. I looked for a guided tour of Assisi for the next day. It was impossible: not on a Sunday, not in a group, not in the morning – so I gave up and went for dinner.

During my meal, I was chatting on WhatsApp with some friends and realised I could meet up with them for lunch the next day! If I had insisted on a guided tour – if I had persisted in my efforts to find a guide – I would have missed out on the pleasure of that lunch.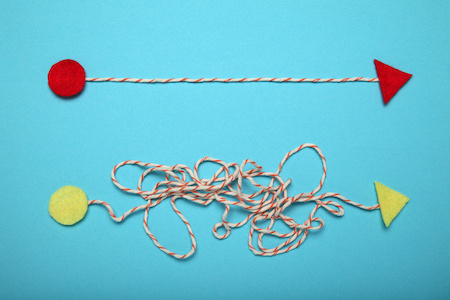 Have you noticed that things happen effortlessly when they are just meant to be? The universe always points you in the right direction.